to get this party started!


To start off July, today I went to a pool party and got stung twice by some annoying little bees.
Had a friend come over, dropped her off at home, came home, was opening the door to go inside, and there was a bee on the handle and I got stung again!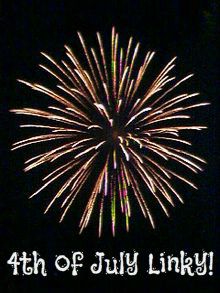 A place where you can link up all your photos from your celebrations and such from
all around the world!
Fireworks, Family, Barbecues, and whatever!
I will be posting my photos from this week over the course of the next two weeks.
If someone would like to sponsor a giveaway/prize please contact me at yolanda9913@gmail.com!