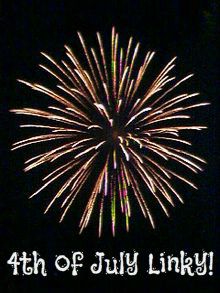 I let you guys know on Sunday that I would be starting a linky for the 4th of July.
Now here are all of the details.
NOTE: The picture of fireworks is NOT taken by me.
All credit goes to Google.
The Linky will open on Sunday, July 1st, and close on Sunday, July 15th.
The button is located at the top of my left sidebar. So please grab it and spread the word around!
This is a place for you to link up your pictures of fireworks, family, barbecues, and pretty much anything you are celebrating where you live!
I am very very excited for this, I hope that it is a big success!
If you have any questions, feel free to contact me in comments or at yolanda9913@gmail.com.
If someone would like to sponsor some prizes, please email me at the email above!
Linking up with: